Introducing the Innovative NDI EFP Multi-Camera Production System from SWIT
SWIT announced the launch of NDI EFP multi-camera production system, with Intercom, TALLY, Return PGM monitoring, and supporting up to 4K 60P video connections through NDI High Bandwidth. The system supports all the operation habits of traditional SDI/Fiber EFP system.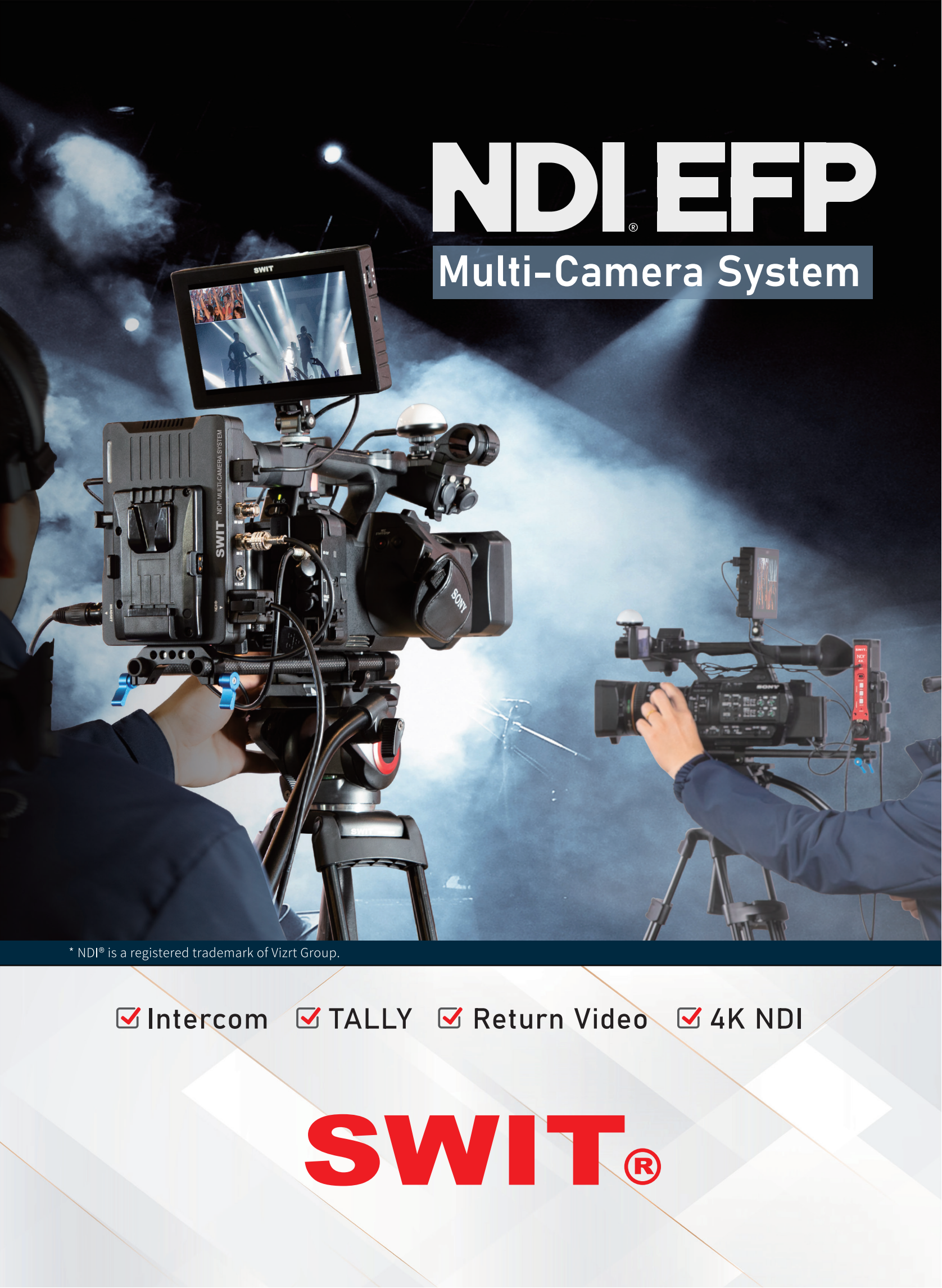 The SWIT NDI EFP system consists of camera adaptors EC-N200 (up to HD) or EC-N200-4K (up to 4K) and an intercom control panel ET-N80 with all the essential accessories for one-stop setup.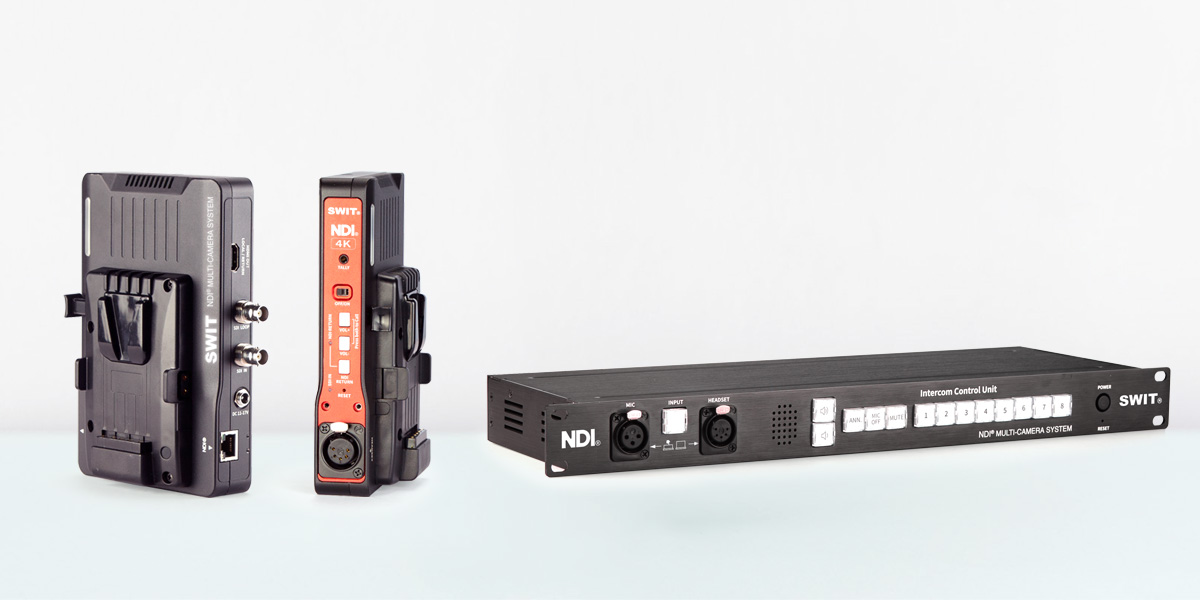 The EC-N200 camera adaptor takes 3G-SDI input from cameras, encoded to an HD NDI stream over an IP network, and the EC-N200-4K camera adaptor takes 12G-SDI input, and encodes to 4K NDI. Both of the HD and 4K versions support NDI PGM source decoded and monitoring output via HDMI. You can use any on-camera monitors with HDMI input, to monitor local camera video and return PGM video in pic-in-pic mode. The control buttons on the adaptor are available for intercom volume adjustment and Push-to-talk with the director. There's on-board TALLY light for cameramen and also extended TALLY light for the anchor. The camera adaptors support PoE power and V-mount battery power as well.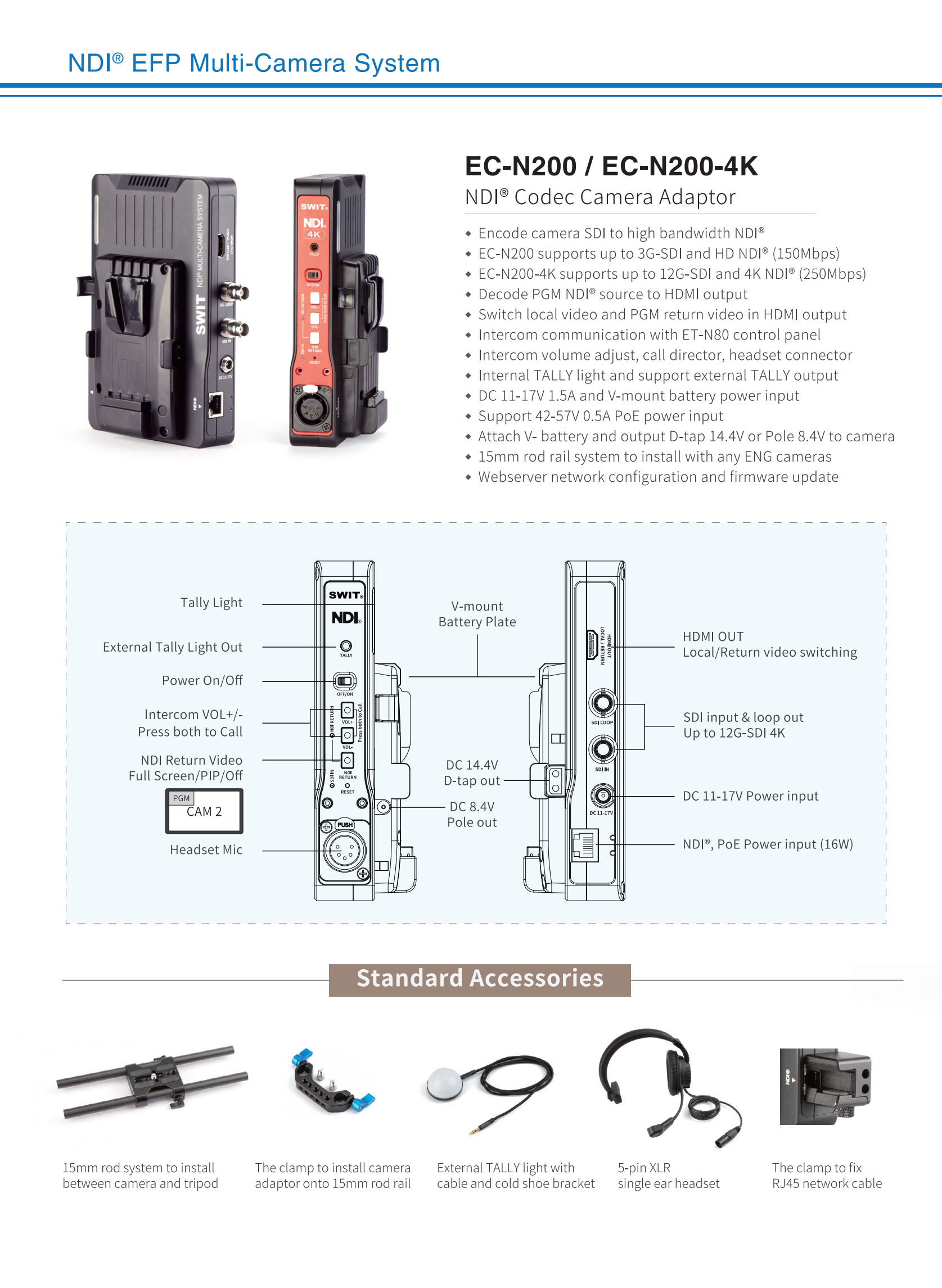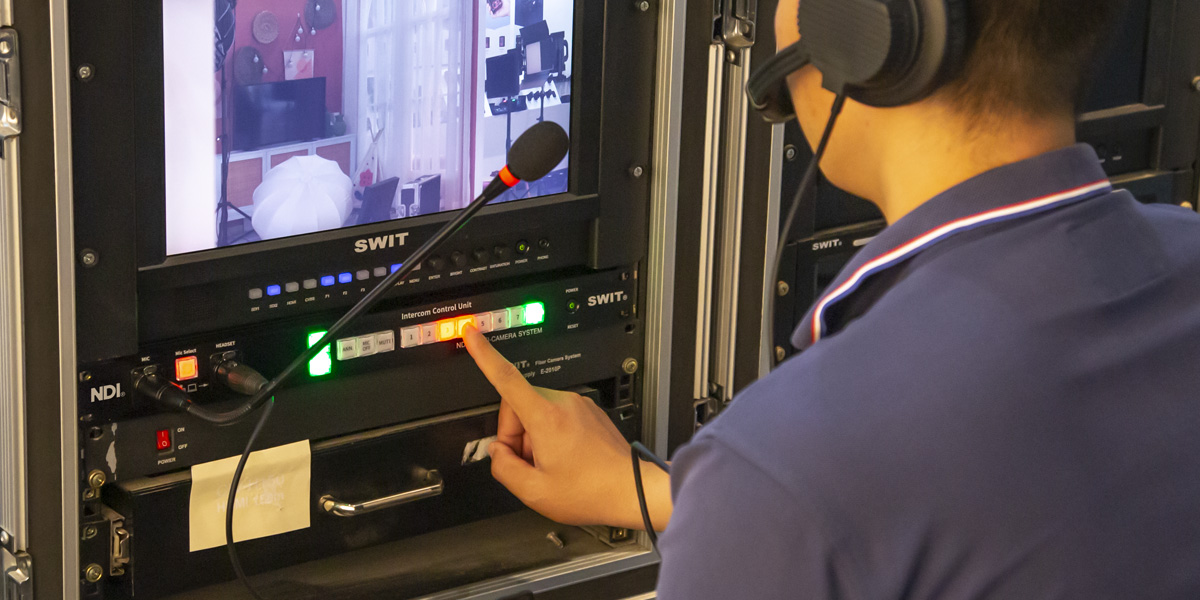 The ET-N80 intercom control panel can be assigned with up to 8 camera adaptors, and supports link connection for more channels or for external 3rd party intercom system by 4-wire connector. Directors can talk to every cameraman individually by pushing button numbers or announce everyone by the ANN button, instead of selecting intercom channels from webpages.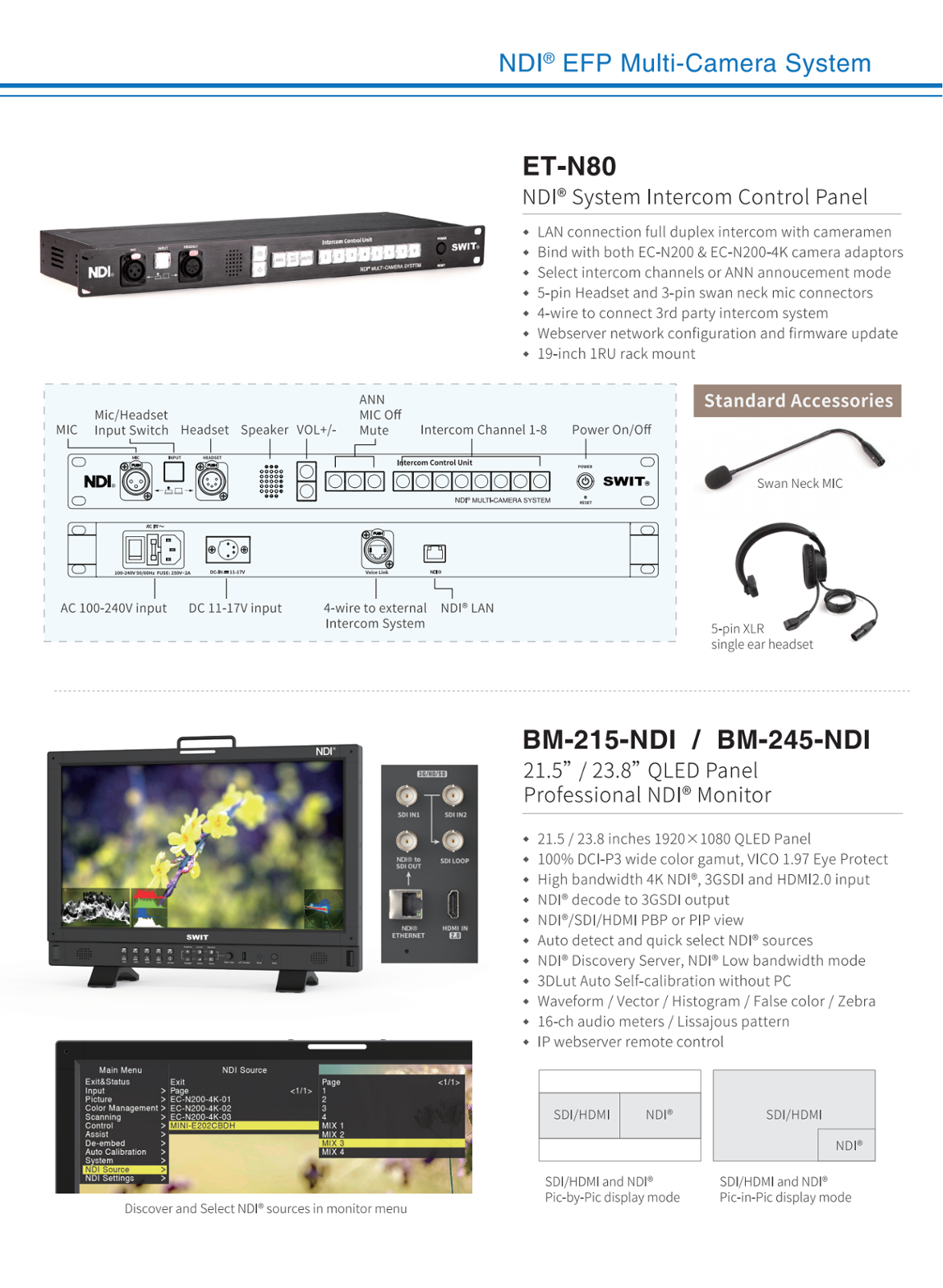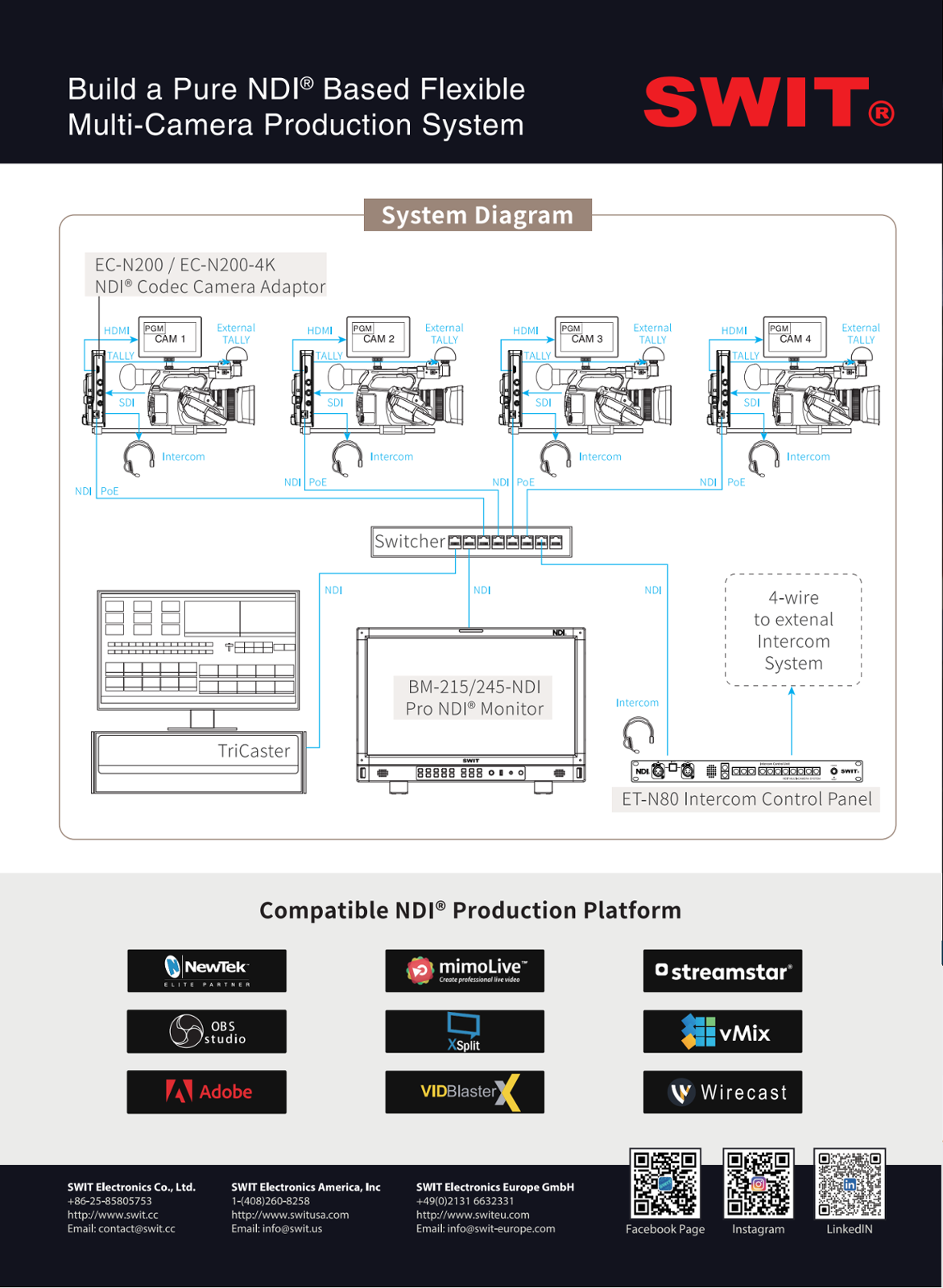 "Our new NDI EFP system has respected all the operation habits of SDI/Fiber EFP system, and greatly simplified cable works by using NDI IP solution." said Neal Ni, CMO of SWIT Electronics, "You can use any ENG cameras to build up a pure NDI production system, and all the intercom, TALLY, return video are based on NDI, the high quality and low latency IP video solution with reasonable network bandwidth."

"The flexibility and range of uses of this clever EFP system is working proof of how NDI can be applied to many layers of a workflow." noted Naveen Jayakumar, Head of R&D at NDI, "And we're excited to see inventive, leading brands like SWIT showing how our technology fits into the most professional-grad