SWIT Trade-in Action

What is the Battery Trade-In Action?
Upgrade your gear and help the environment.
This is a chance to trade in your old batteries, all brands inclusive, for a special discount on our latest range of high-performance batteries.
Selected models for Trade-in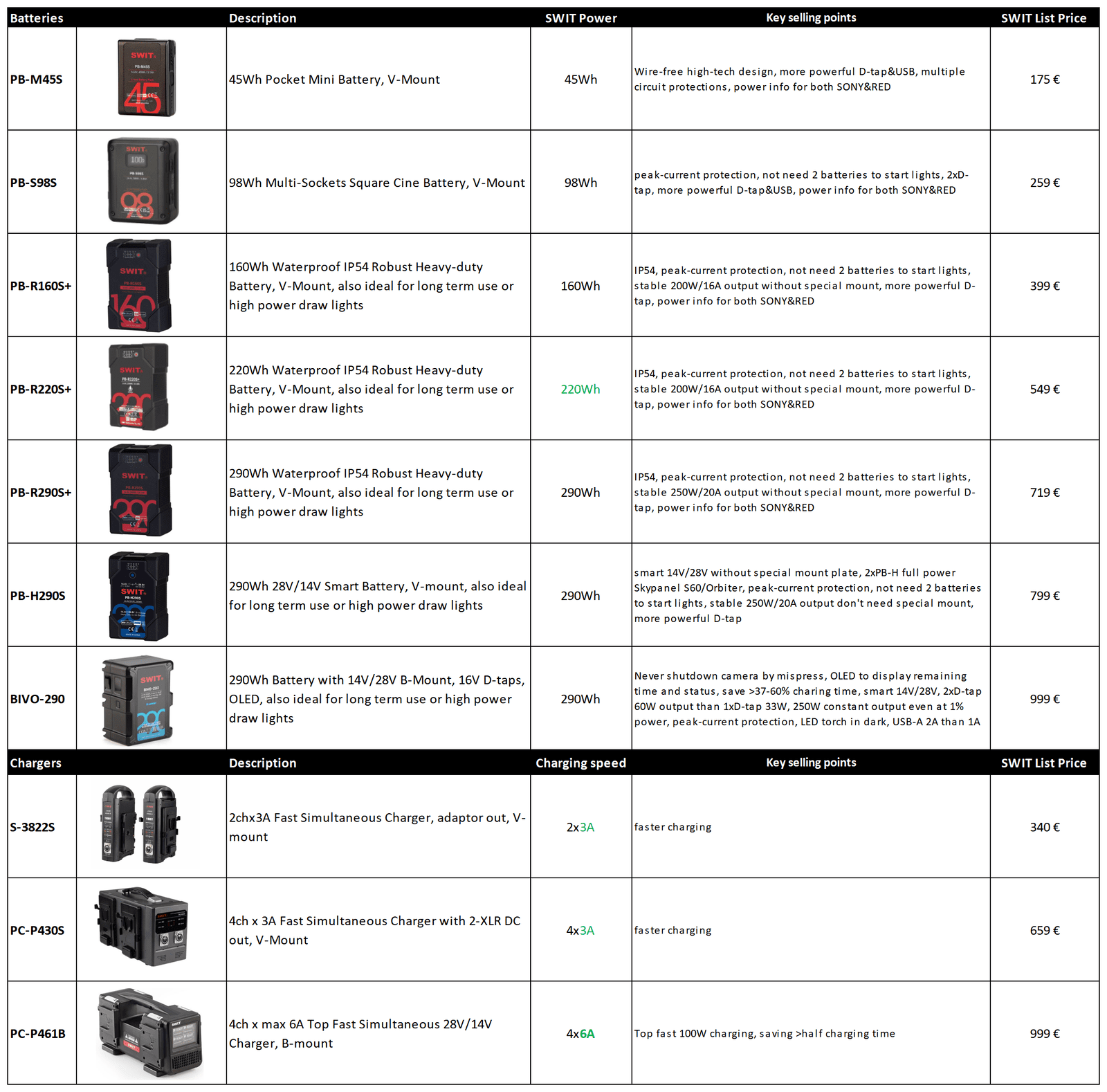 How Does It Work?
1) Prepare Your Old Batteries
Gather your old, eligible batteries that you wish to trade in. You can provide us with essential details such as the brand, model, and quantity.
Alternatively, you can simply take clear photos of the visible serial numbers (SN) on the old batteries.
2) Send Us an Email
Write us an email with the information mentioned above or attach the photos with the visible SN from your old batteries.
3) Receive Your Discount Offer
We will guide you through the trade-in process by replying to your email with a personalized discount offer based on the information provided.
4) New Battery Delivery
After you confirm the trade-in, a new battery will be promptly dispatched to you.
5) Return Old Batteries
You may return the old batteries at your convenience within one month after receiving your new battery.
6) Sustainable Battery Recycling
We value sustainability as much as you do. We have established long-term partnerships with battery recycling organizations.
The batteries we collect through trade-ins are carefully recycled and find new life in applications where high cell performance is not a strict requirement
(e.g., education and training institutions, non-profit organizations, environmental monitoring, etc.).

Notes:
This is a special Trade-in offer for your company to replace your usable products of other brands.
In consideration of factors like product life cycles and other pertinent reasons, please note that certain details of this offer, including prices and specific models, are subject to modification.
Any final deal is subject to the order confirmation.
Valid Date: Sep. 1st to Oct. 31st 2023
Conditions for fulfilling this special offer:
One-to-one replacement: an equivalent quantity of the same kind of products to obtain the corresponding SWIT models specified above.
Functional: the products to be replaced are still usable; a certain level of performance degradation is acceptable.
Return
: all products need to be returned to SWIT with
clearly visible
serial numbers (SN) .